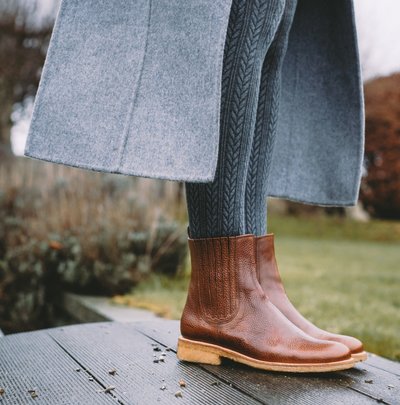 Angulus

Read more

ANGULUS is a Danish company dedicated to producing high-quality shoes for men, women, and children. They believe in the importance of craftsmanship and strive to create comfortable and stylish shoes that meet the needs of their customers. The company has a long history, dating back to 1904 when it was founded by Willy Madsen's father in Copenhagen.
Experience the craftsmanship and comfort of ANGULUS shoes for kids
Over the years, they have built a reputation for excellence and their shoes are now highly sought after by people around the world. All ANGULUS shoes are designed in Copenhagen and handcrafted in a factory in Portugal by skilled shoemakers. The company is committed to using the highest quality materials, including chrome-free leather and natural rubber, to ensure that their shoes are durable and comfortable.
They offer a wide range of products, including slippers, boots, and sandals, for all seasons and all occasions. Whether you're looking for a casual pair of shoes for everyday wear or something more formal for special occasions, ANGULUS has a style to meet your needs.